Paul Michael Robertson, N.D.D., A.T.D.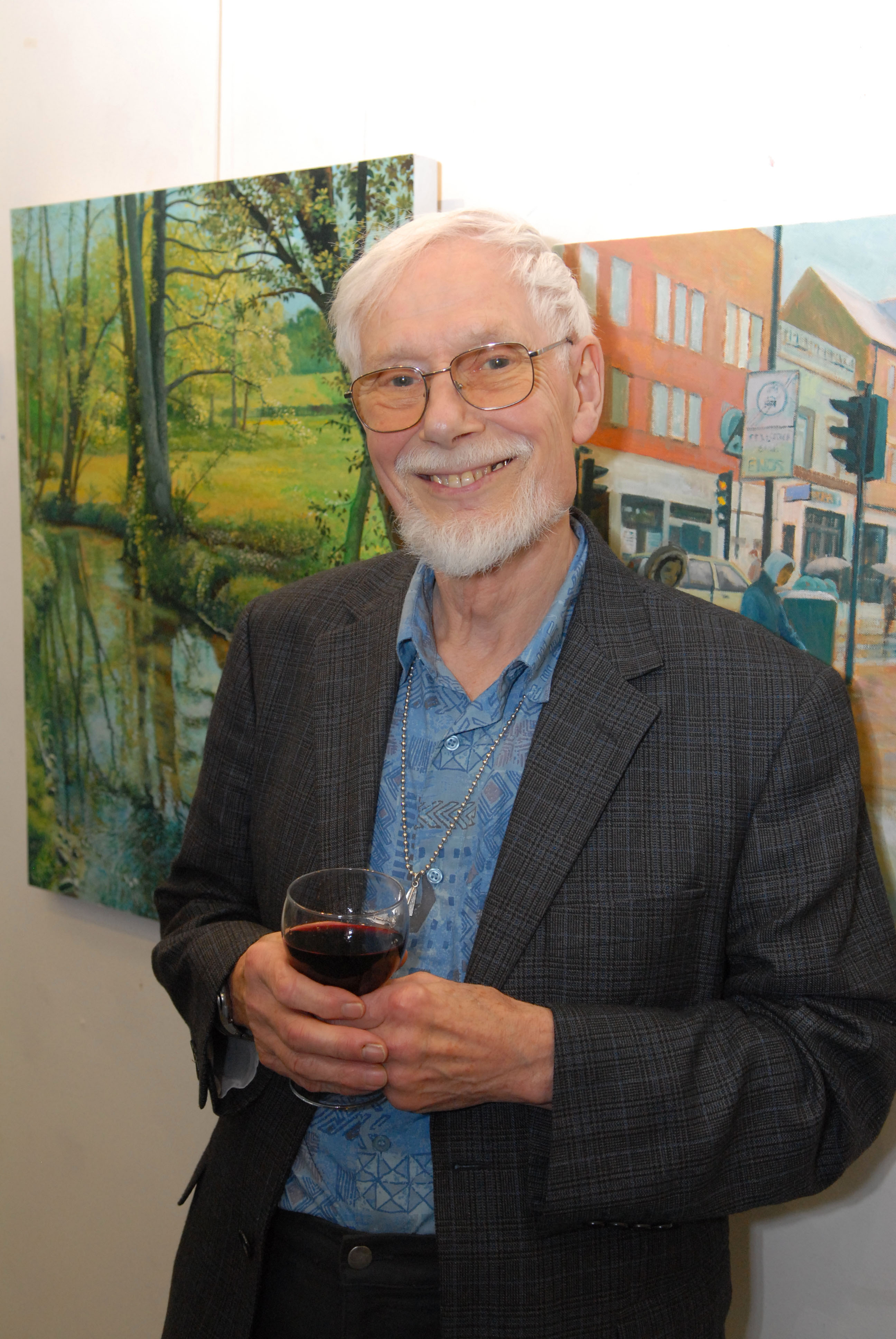 Born in 1931 at Beddington in Surrey, Paul was educated at Wallington County School from 1941 until 1947. Having realised that art was his passion, he attended Wimbledon Art School between the years of 1947 and 1951, and then the London Institute of Education from 1951 to 1952.
Paul was called up for national service in 1952 and served for two years, spending some eighteen months in Egypt in the canal zone. He achieved the rank of Sergeant in the the Intelligence Section.
When he returned to the UK, Paul taught in Secondary and Higher Education until he retired in 1989.
He has exhibited his work in local Art Shows and sold privately throughout. Paul paints mainly from observation, memory and imagination, loving the textures and patterns of nature and the effects of light and shadow. In his paintings of Christian themes he seeks mostly to express the feelings (rather than the appearances) of the subject, although he uses textures, colours and abstracted images to achieve the effect. These paintings are regularly displayed at St Patrick's Church in Wallington, Surrey during and following Festival times such as Easter, Pentecost and Christmas.
Paul lives with his wife of sixty years, Pauline, with whom he shares his passion for art.